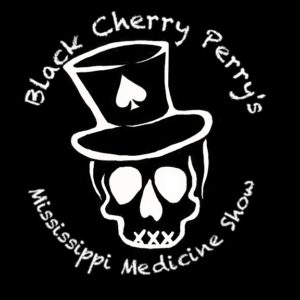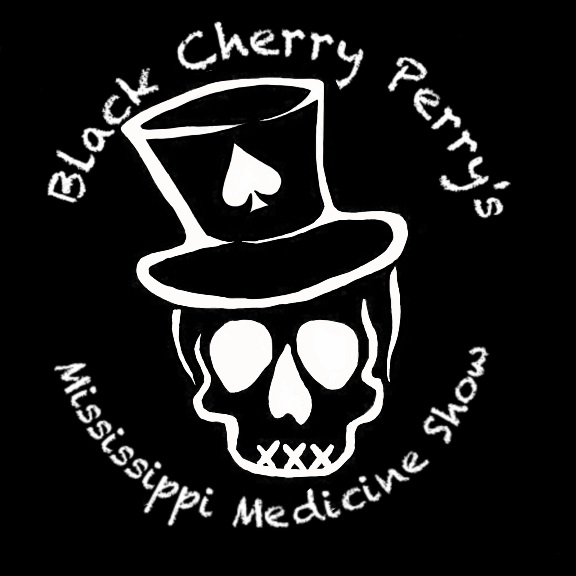 Live at The Calgary International Blues Festival…
View our video on the link below of our live performance of the song The Mojo Man from our album Where There's Smoke…
Black Cherry Perry's Mississippi Medicine Show is "Black Cherry Perry" Gangur (vocals/harmonica), Quintin Rybuck (guitar), Viktor Szuroczki (bass) and Holly Magnus (drums).
Conceived in 2003, Black Cherry Perry's Mississippi Medicine Show has been out supporting their all original contemporary blues album, "Where There's Smoke", at venues, events and festivals throughout Western Canada, including the Penticton Ribfest, BBQ on the Bow, East Coulee Springfest, the Waynestock Music Festival at historic Wayne, Alberta, and opening the prestigious Calgary International Blues Festival.
In addition to being Calgary Blues Music Association, "Road to Memphis Blues Challenge" finalists, YYC Music Awards "People's Choice" and "Blues Recording of the Year" nominees, Black Cherry Perry was voted CBMA 2016 Harmonica Player of the Year, Viktor Szuroczki and Holly Magnus won the Edmonton Music Award for 2015 Blues Recording of the Year as part of the Tony Kaye Trio. A recipient of FACTOR and Alberta Foundation for the Arts grants, Quintin Rybuck has extensive recording and festival appearances to his credit.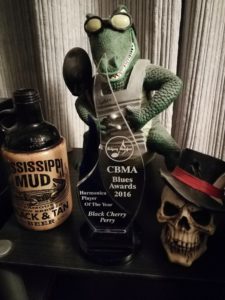 YYC Music Awards
Contact…
Perry Gangur
email: pgangur@shaw.ca
Choke the Chicken video…
Music…preview our original recordings
Where There's Smoke album featuring the album title track "Where There's Smoke"
Black Cherry Perry's Mississippi Medicine Show album featuring fan favourite "Choke the Chicken"
Reviews…
The CD opens with the title track Where There`s Smoke , strong text, an ode to his wife / girlfriend and let's you hear what Black Cherry Perry's Mississippi Medicine Show is capable of immediately, as shown by the ten songs they present here. They produce a great piece of blues rock with songs like The Mojo Man, with great guitar and bass, just like in the slow blues You've Come To The Right Place and Big Momma's Kitchen. As in all songs, they make it a nice CD. In short, if you take the trouble to listen to this album a few times, you will be treated to a nice album with beautiful blues numbers. https://www.bluesmagazine.nl/
Lend an ear to the excellent Black Cherry Perry who is from Canada. BCP is a diverse contemporary blues band who have a superb new CD out called "Black Cherry Perry's Mississippi Medicine Show"…Fireworks Music Magazine…Issue 72, Nov/Dec 2015  http://www.rocktopia.co.uk/
"You know I can't believe it's been almost a year since the Black Cherry Perry's Mississippi Medicine Show graced these pages…Oh how I love that name for a blues band. Excellent. Wow!  So I was in the mood for a blues fix, and decided to see what they had been up to. Lucky me they just had a new video posted."  Bearly Rambling Blogspot
"Love the name. That's cracking that is. I mean, if you're going to be a blues combo, then it doesn't get much better than Black Cherry Perry's Mississippi Medicine Show…this is their first album of original material…my favourite, 'Coupe De Jour',  a funky instrumental… 'Good Mornin' Judge' is a close second, as it goes all Thorogood on your ass, and those songs show that there is talent here…I've seen some video clips, and they certainly seem an entertaining live act," http://therocker65.wordpress.com/2014/09/19/reviews-roundup-black-cherry-perry-vs-joe-bonamassa-vs-the-wild-magnolia-mariachis-vs-amberjacks/