Without Papers Pizza – Saturday November 2, 2019
Black Cherry Perry's Mississippi Medicine Show will be performing at Without Papers Pizza. Pizza to the people. Made from scratch, and baked in a one of a kind, specialized pizza oven, in the heart of Inglewood. Enjoy Big Screen Fun viewing retro and classic videos. A friendly, fun restaurant serving fresh pizza creations daily.
Rockies Tavern and Grill, Saturday, Dec 14th 7-10pm
We'll be performing our debut at Rockies Tavern and Grill, 7, 404, Balsam Ave, Bragg Creek, AB T0L 0K0
http://www.rockiestavernandgrill.com
Rockies Tavern and Grill
The Ship and Anchor, Saturday, Feb 1, 2020 – 2pm
We'll be hosting the Saturday afternoon jam on Feb, 1 2020 starting at 2pm. This jam features an eclectic offering of music and entertainment. See you there.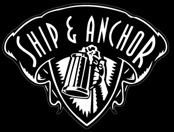 Tribal Connection Market-Saturday March 14, 2020, Okotoks, AB
At this unique café, you'll feel as though you have stepped out of southern Alberta and into another country! We'll be performing at 8pm 41 McRae St. Okotoks, AB
https://tribalconnectionmarket.com/